With more than 150 quilts always on exhibit, children can explore the maze of gallery space with each turn bringing visions of pandas, horses, airplanes and cool geometric shapes! The National Quilt Museum offers a variety of fun educational offerings throughout the year.
The National Quilt Museum is a great place for children of all ages and backgrounds to explore their creative side. There are three unique galleries and guided tours of our galleries teach the basics of quiltmaking. They learn what a "quilt sandwich" is and different forms of quilting stitches. Children are introduced to contemporary quiltmaking and are challenged to compare and contrast the quilts they see at our museum with the quilts they might see in their own home. Students will expand their knowledge of math, art, design and history through quilts.
Pre-scheduled groups of children enjoy free admission. Creative hands-on activities may be added to the tour at a small fee per student. Allow an additional 30-40 minutes for a hands-on activity.
Children's Hands-On Activities
Begin your visit to The National Quilt Museum with an interactive tour of our galleries and then plan to stay for a creative hands-on experience. Just ask when you schedule a tour.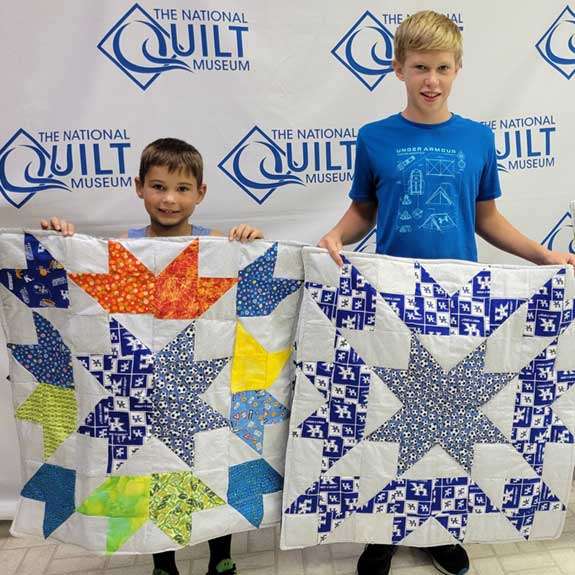 Youth Quilt Camps
Campers will learn a variety of quilting skills and techniques in each session. Each day campers will explore the exhibits in the museum galleries.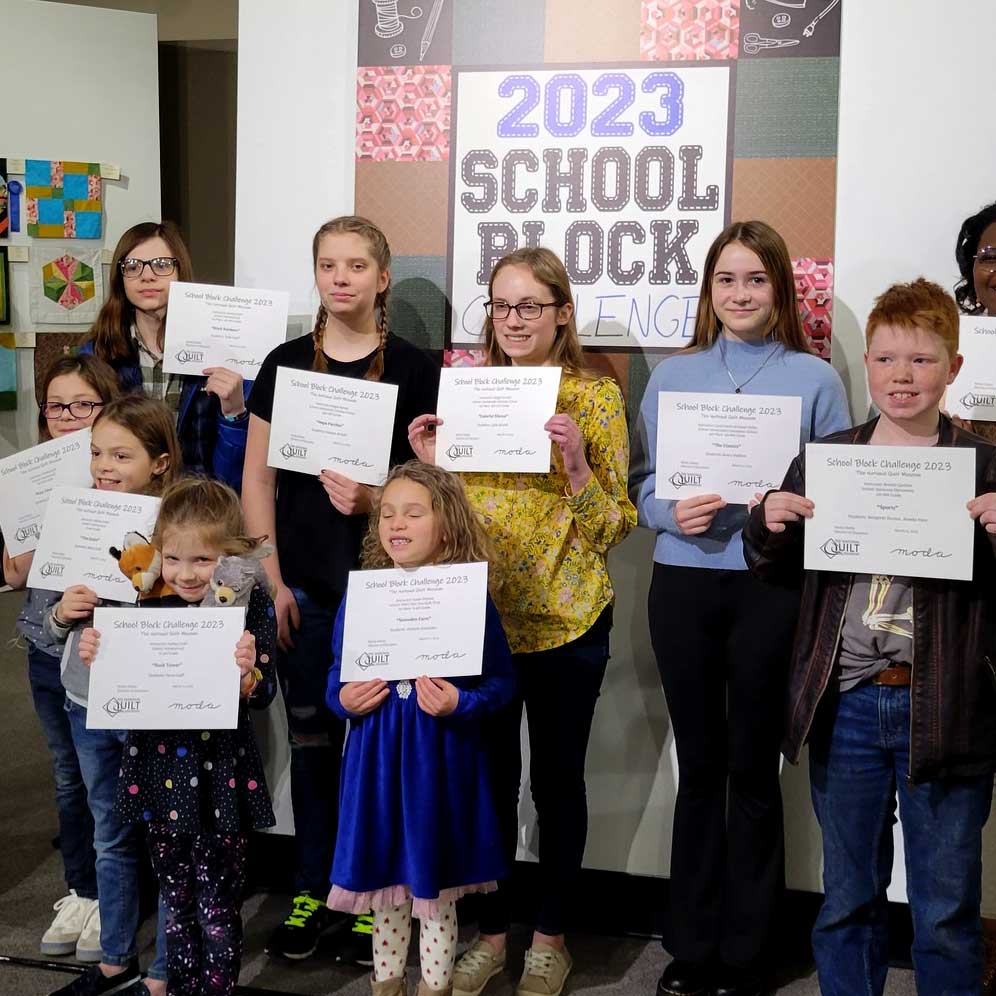 School Block Challenge
Sponsored by Moda Fabrics, the School Block Challenge is an annual nationwide quilt block competition and exhibit for children grades K-12.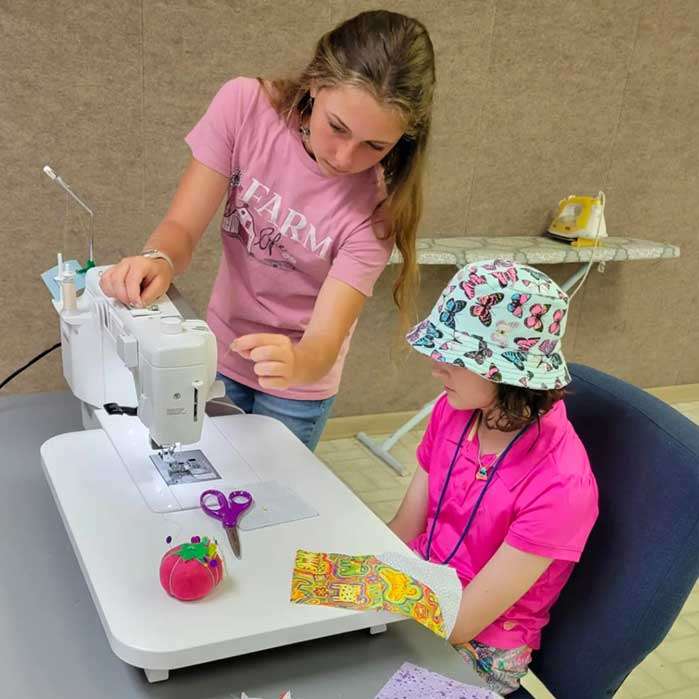 Junior Quilters Club
Young aspiring quilters and textile artists may join our Junior Quilters & Textile Artists Club and explore their goals of becoming great quilters and textile artists. Email Becky to learn more.