The National Quilt Museum (NQM) opened in Paducah in 1991. The museum was the vision of Bill and Meredith Schroeder, influential Paducah publishers and founders of the American Quilters Society. The museum quickly attracted a national and international audience and became a powerful economic and cultural development engine for the Western Kentucky region. The museum received its national designation from the United States Congress in 2008.
NQM has become America's premier museum for contemporary quilting. Through our first 30 years, NQM has attracted nearly one million visitors, curated more than 250 exhibitions, and served 90,000 students. The museum has also exhibited the work of thousands of today's most talented quilters.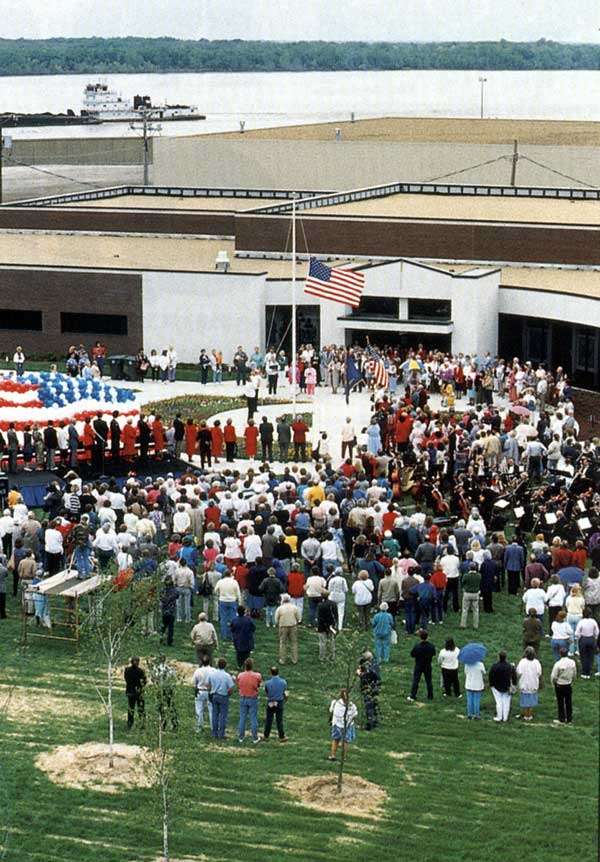 The National Quilt Museum serves both our home community and the broader quilting community.  Our collection features many of the best quilts made since 1980.  Our exhibitions present and celebrate the work of America's finest quilters. While many art museums of all types across America have been working to collect and present more works by women, more than 95% of NQM's collection is composed of quilts by women makers. NQM's educational programs serve young people and adults, both at the museum and online. Finally, NQM is a driver of cultural opportunity and tourism development in our region.
We are currently working to ensure that the next 30 years are as productive and successful as the past three decades.  Whether you love quilts or the arts in general, visiting the National Quilt Museum is a singular experience that will stay with you long after you leave Paducah.