Cardo Penquero The Penequero Thistle by Marie Elena Hernandez, Chile
The National Quilt Museum supports the sustainability and growth of today's quilting community by bringing the work of today's quilters to new audiences worldwide. The museum is a 501c3 nonprofit organization primarily funded through the generosity of people and companies passionate about quilting.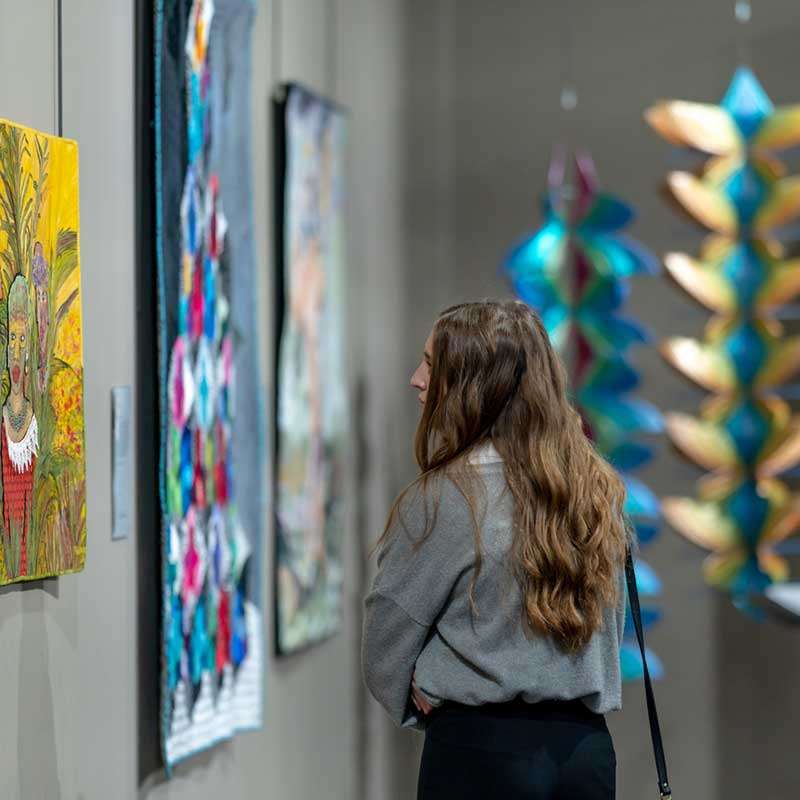 Exhibitions
The National Quilt Museum has over 13,000 square feet of gallery space and exhibits a mix of local, national, and international quilts. The exhibits rotate frequently throughout the year so there is something new to see every time you come.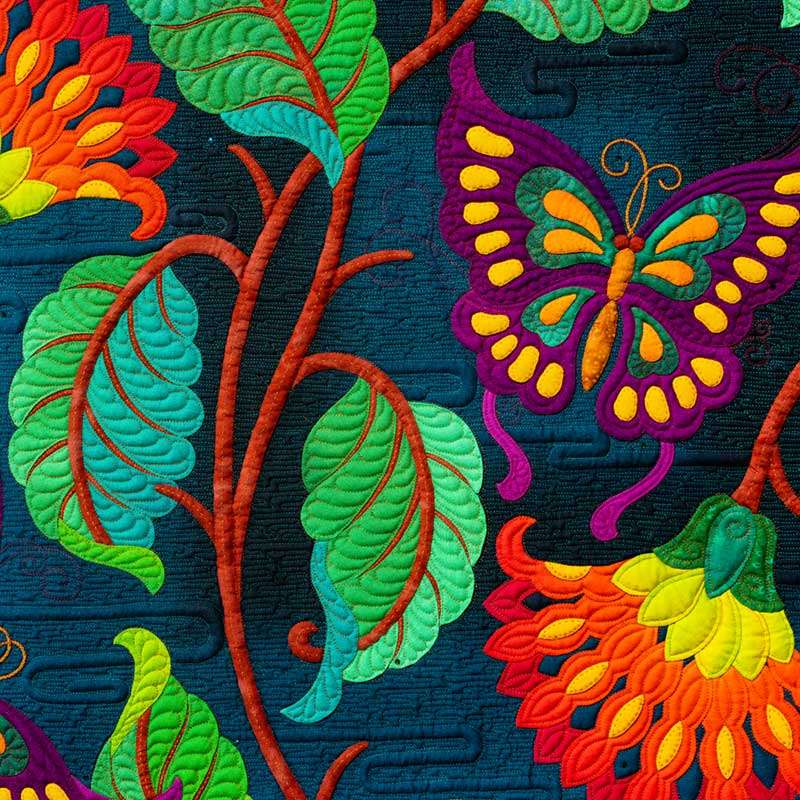 Our Collection
Our collection includes extraordinary quilted artwork representing today's quilters from the United States and around the world. Quilts in our collection represent the best of contemporary quilting in a wide range of styles, techniques, inspiration, and unique artistic voices. The collection currently includes over 650 quilts, with more being added each year.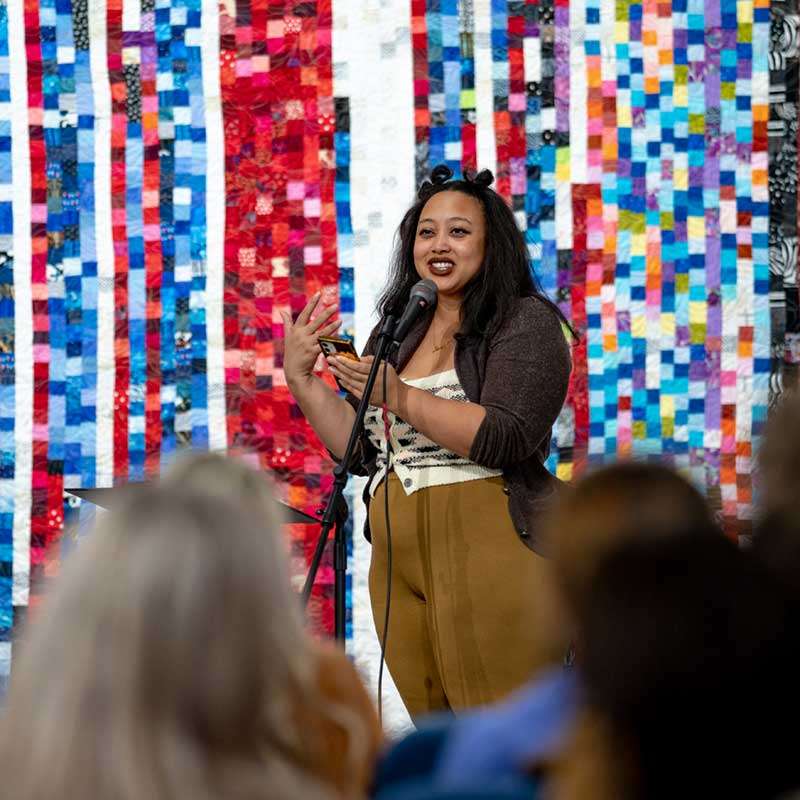 EVENTS
The National Quilt Museum hosts exhibition openings, book readings, classes, camps and clubs throughout the year. You can learn more and view our schedule on othe event calendar.