The National Quilt Museum is a wonderful environment to immerse yourself in quilts and quiltmaking! Whether you want to bring a group of adults or youth, we have a variety of ways to explore the galleries for inspiration, and then let you create your own quilted art piece.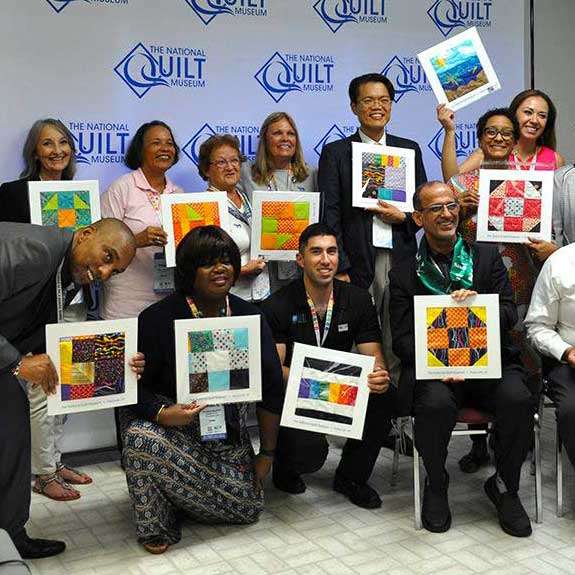 Group Experiences
Groups receive a specialty tour of the galleries, taking an in depth look at the quilting process, and then create their own unique quilt block souvenir through a guided hands-on activity.
 Classes & Workshops
NQM wants to inspire quilters of all levels through beginner classes for the local community, to workshops with internationally known quilt instructors that draw students from across the country. Upcoming classes and workshops will be listed here as they are scheduled.