Quilter Laura Pomes celebrates her winning entry in NQOF 2022.
The National Quilt Museum supports the sustainability and growth of today's quilting community by bringing the work of today's quilters to new audiences worldwide. The museum is a 501c3 nonprofit organization primarily funded through the generosity of people and companies passionate about quilting.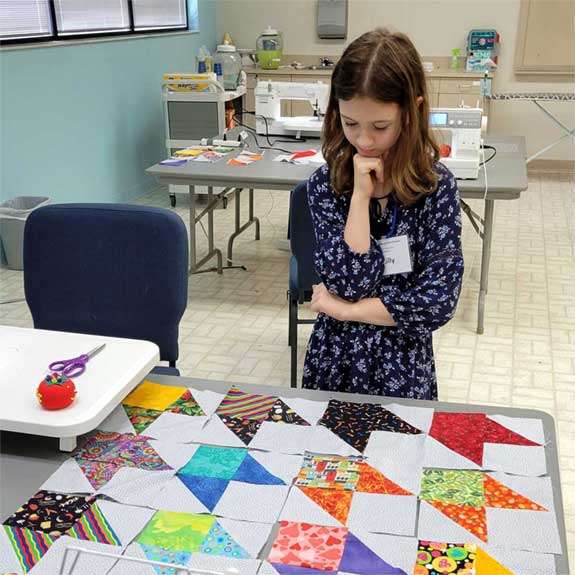 Learn
With more than 150 quilts always on exhibit, children can explore the maze of gallery space with each turn bringing visions of pandas, horses, airplanes and cool geometric shapes! We offers a variety of fun educational offerings throughout the year.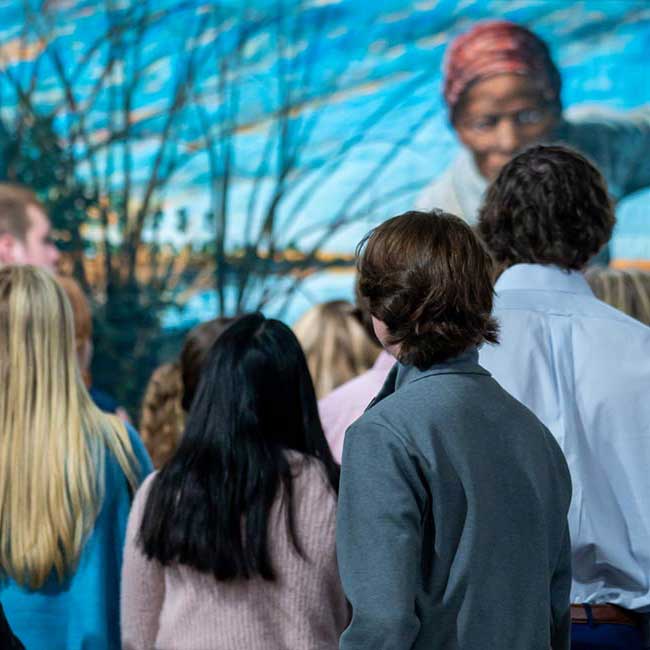 Block of the Month Club
The National Quilt Museum aims to challenge quilters to experiment with new techniques and styles while having fun connecting with quilters from all over the world, and learning more about the museum in the process!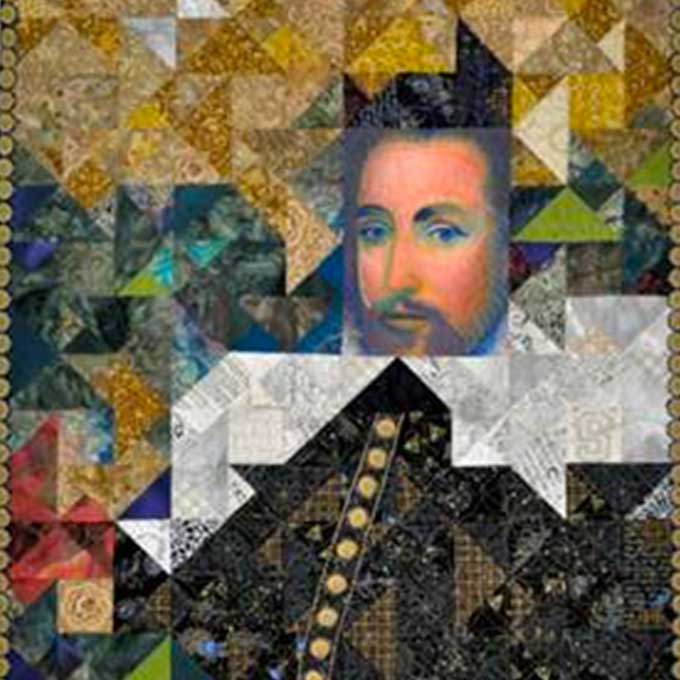 New Quilts from an Old Favorite
Through our New Quilts from an Old Favorite contest, The National Quilt Museum challenges quiltmakers from around the world to create an innovative quilt based on a traditional pattern of their choosing. The 2024 theme is the Roaring Twenties!
Volunteer
Volunteers fill important roles in museum departments including interacting with museum visitors as docents in the gallery, helping the Education Department with youth programming, and helping the Curatorial Department.