The National Quilt Museum is a wonderful environment to immerse yourself in quilts and quiltmaking! Whether you want to bring a group of adults or youth, we have a variety of ways to explore the galleries for inspiration, and then let you create your own quilted art piece.
Youth Tours
Did you know school/youth group tours are free at NQM? Book at least 2 weeks in advance for a guided tour for your students. Tours generally last 35–45 min and can be customized to your groups' interests depending on the current exhibitions. Hands-on activities can be added to a tour for a small fee. Contact Becky to book your tour.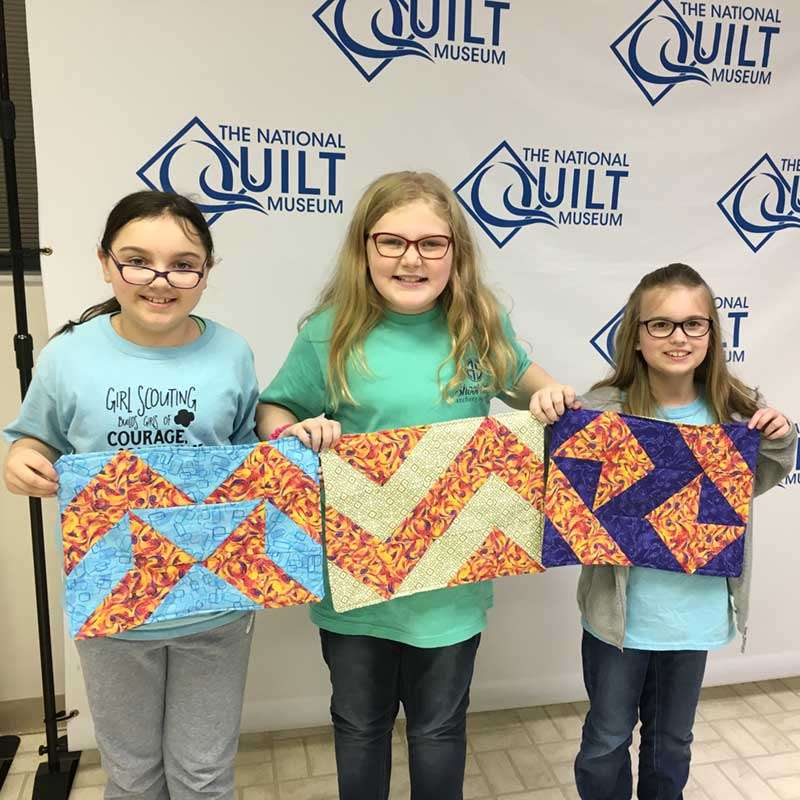 Homeschool
Tours are Free for youth groups, and NQM is the perfect place for your group to experience quilting up close. Ask about adding a hands-on program to your tour as part of the quilting journey.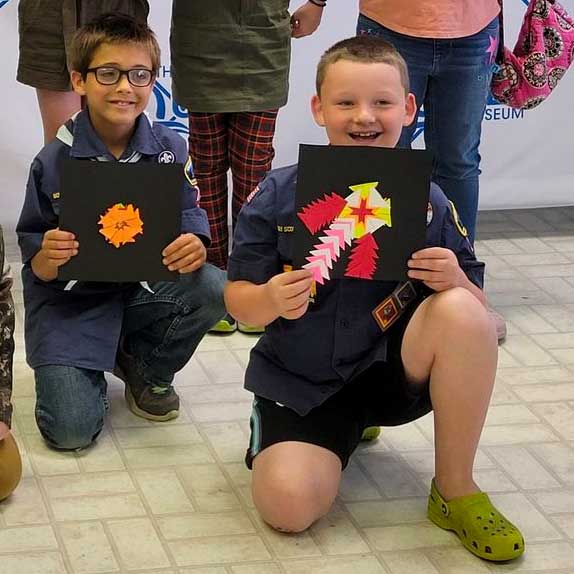 SCOUT ACTIVITIES
Bring your Troop to the museum and explore the amazing quilts on exhibit. We can offer several hands-on programs using quilting techniques to help you work on badge requirements.
Additional Educator Programming
Can't make it to visit NQM in person? Contact Becky about arranging a visit to your school/classroom.