The Quilts of Valor Foundation appreciates the service and sacrifice of those who are serving or have served in the Armed Forces and protect our freedoms. In 2003, Catherine Roberts, the QOVF Founder, created the concept that underpins the QOVF mission statement: To cover Service Members and Veterans touched by war with comforting and healing Quilts of Valor. The awards ceremony is Friday, November 10, 2023.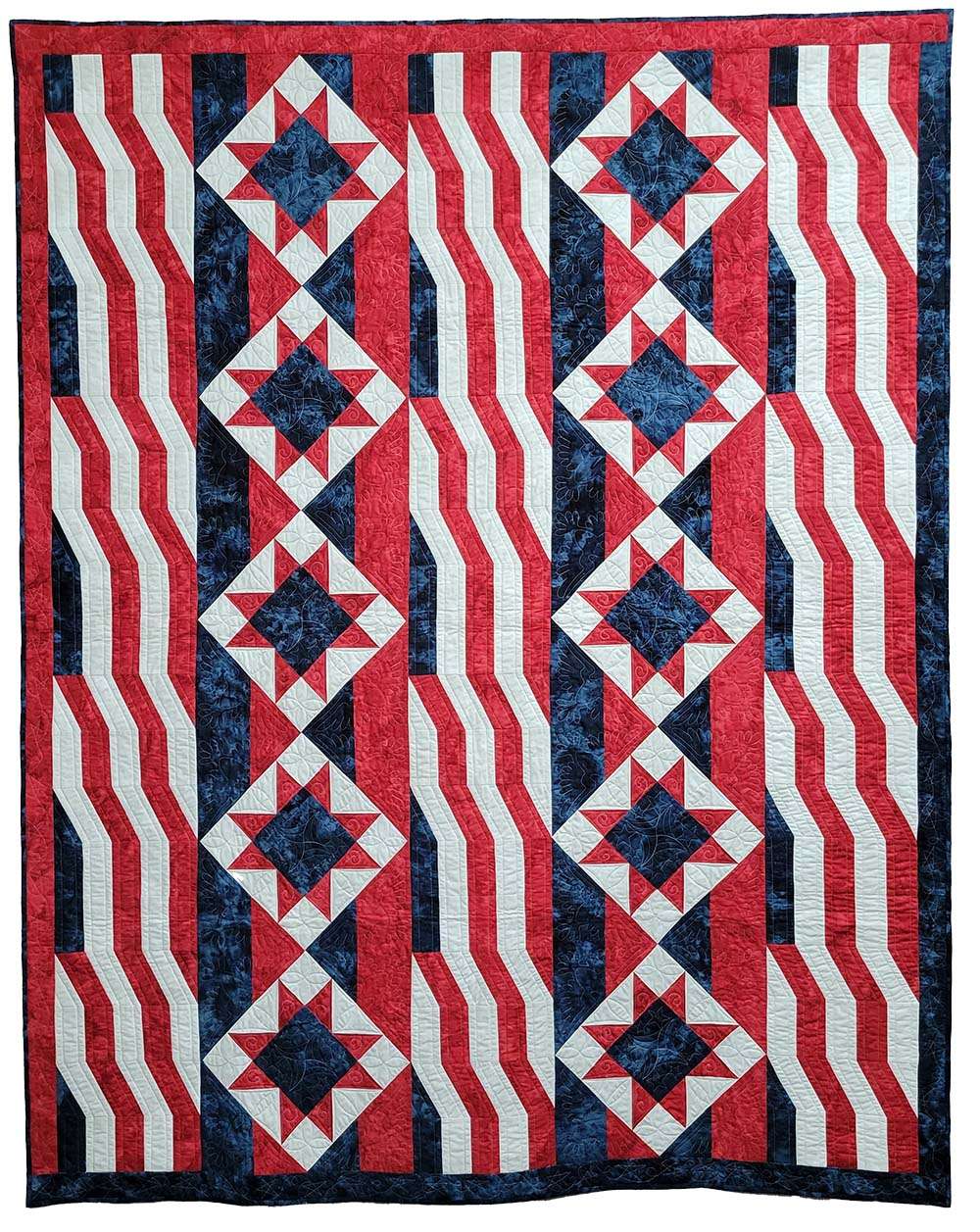 Flags of Our Fathers
Designed and quilted by Kris Vierra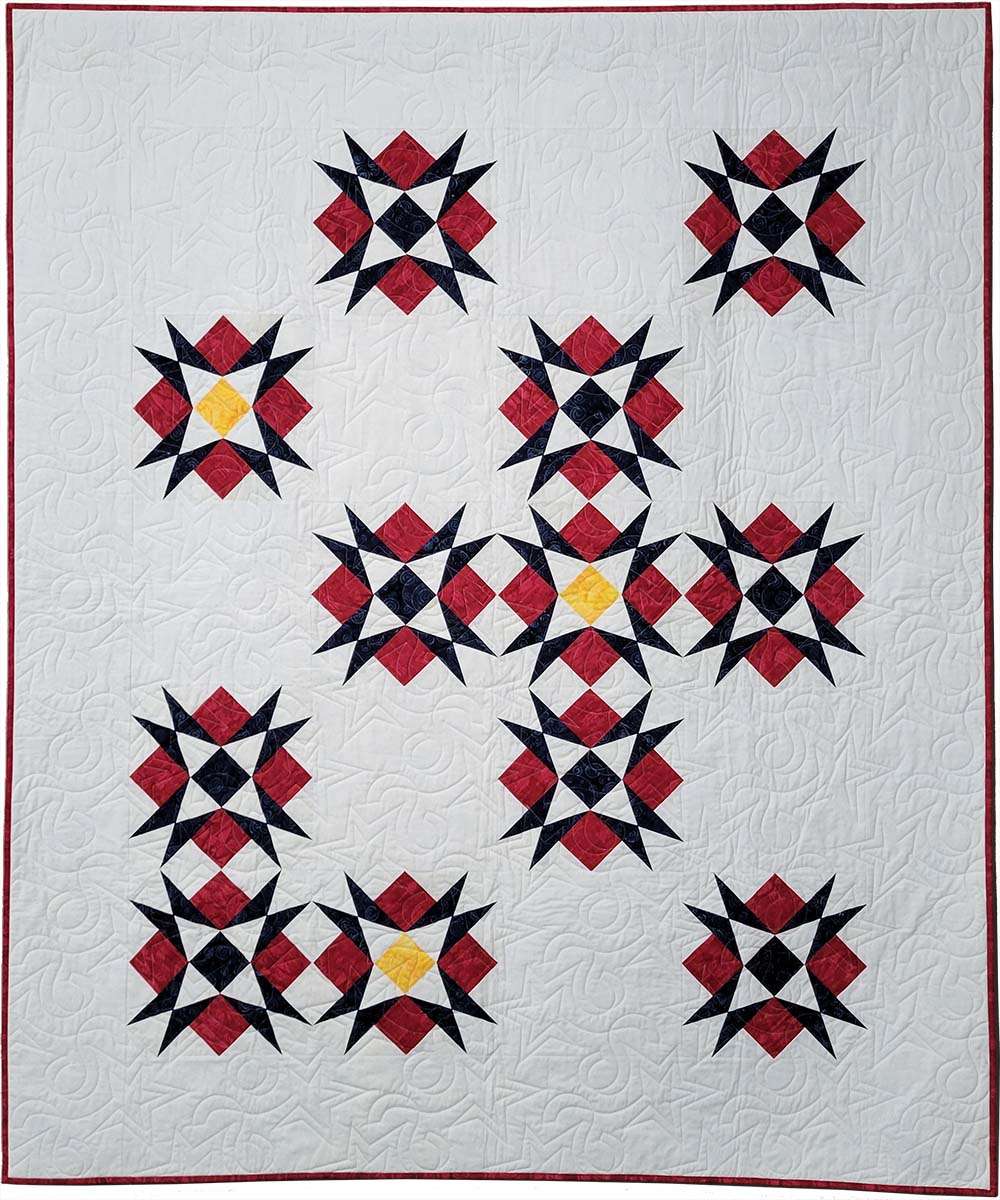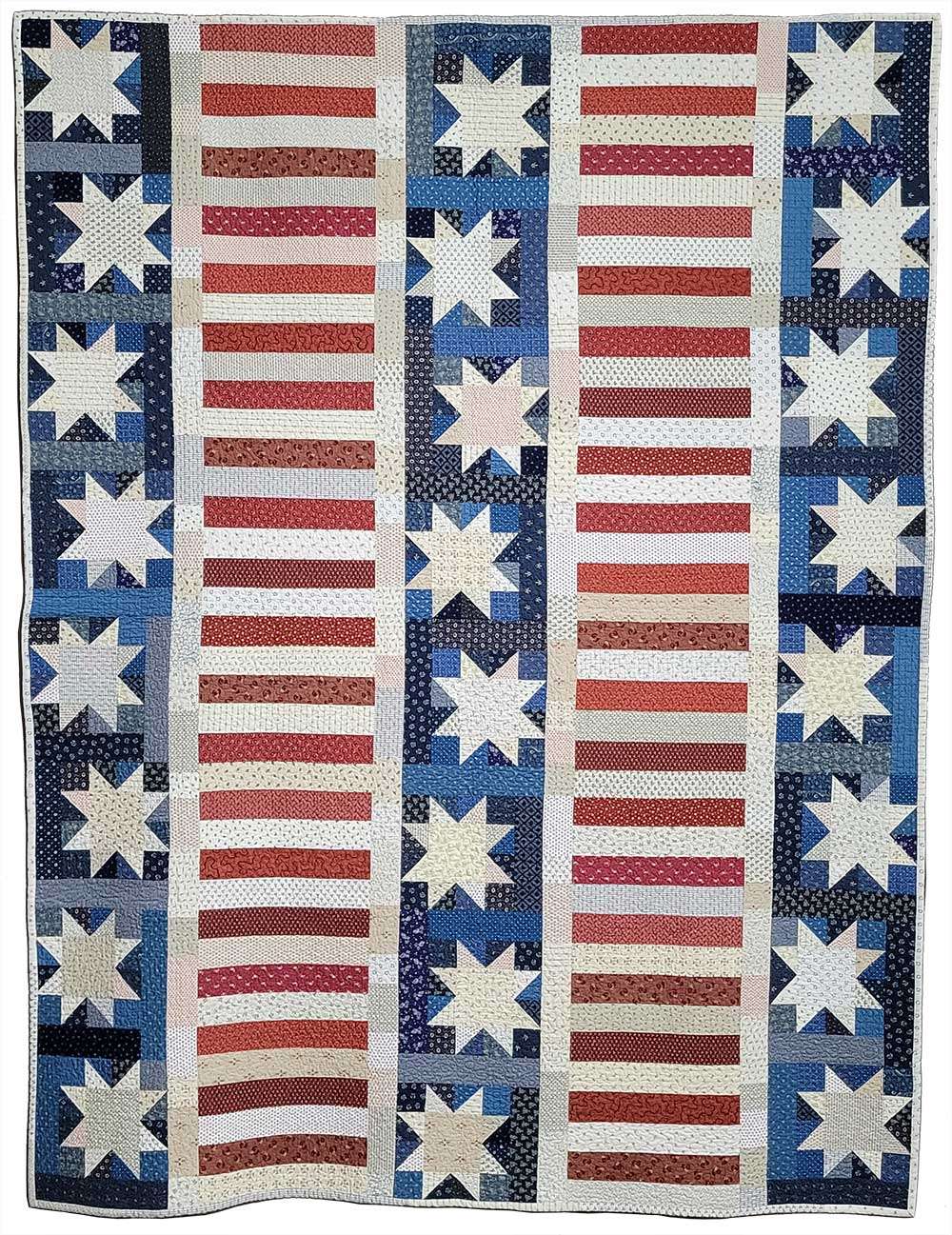 Cascade of Stars
Designed and quilted by Ann Parsons Holte
Pieced by Ann Parsons Holte, Cindy Shultz, and Kathryn Otto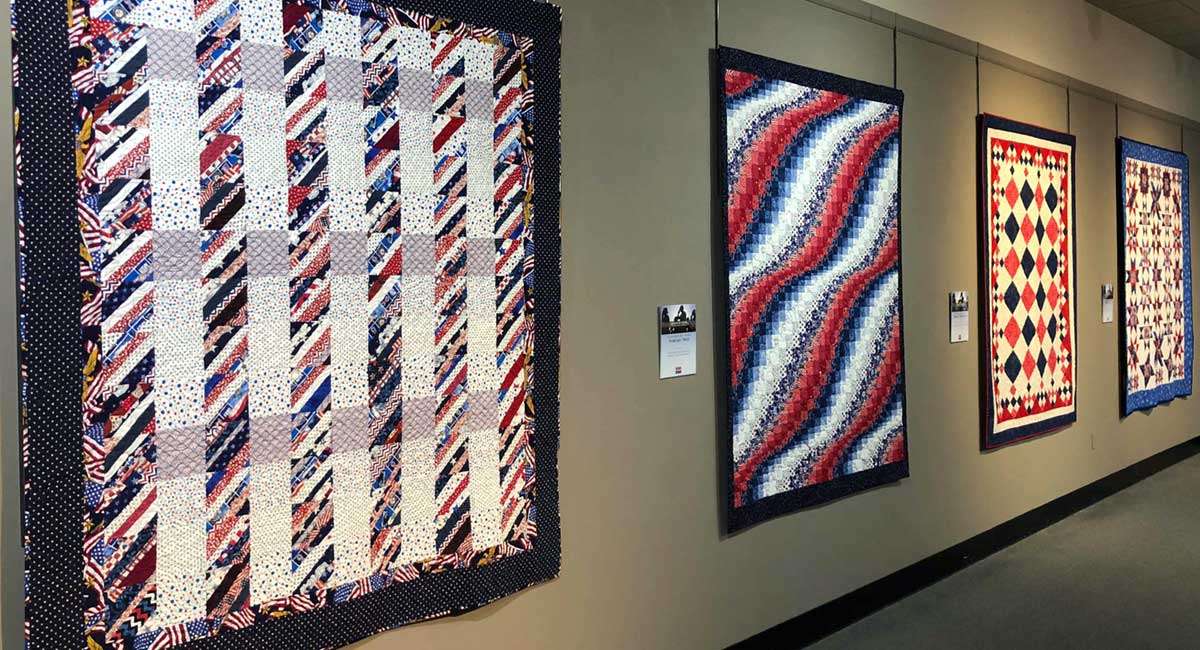 QOVF is headed to Paducah to celebrate and host its 20th Anniversary Conference on September 13-15, 2023. The conference will kick off with a private reception at the National Quilt Museum with a viewing of the Quilts of Valor® featured in QOVF's All-Star Quilts of Valor book on Wednesday, September 13th. The quilts will then be part of a public exhibit at the National Quilt Museum until Veterans Day 2023 when the quilts will be awarded to area veterans and active-duty service members.