To Fill a Field is an expansive collection of contemporary quilts by Canadian-based textile artist Justin Ming Yong. His work explores the dynamic relationships between space and color theory while subtly borrowing from traditional techniques. 
Starting out as a photographer, Justin was looking for a new medium with which to express himself. When the pandemic dried up photography jobs in his home city of Toronto, a chance encounter with a quilting book at an antiques market suddenly inspired him.
After a crash course from his mother, an avid quilter, Justin found his creative voice. His designs are mostly patchworks that mix and match different quilting styles, such as traditional American and African designs.
He gravitates towards the abstract and taking inspiration from painters like Rothko, improvises as he goes, often deviating from his initial hand sketches as shapes, colors and fabrics move him in new directions.
Come see these bold, elaborate designs from a new voice in quilting at our exhibit, which runs March 17 through August 8, 2023. Brought to you by the Toronto Arts Council and the City of Toronto.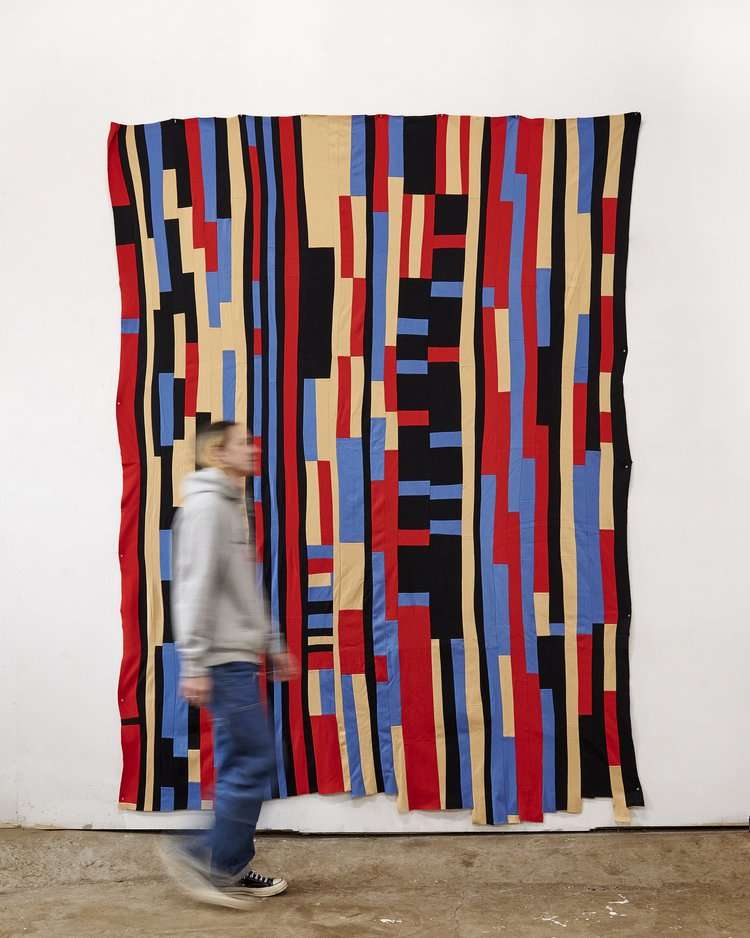 Justin Yong is a Toronto-based photographer whose work dried up when the pandemic hit last spring. With idle time on his hands, he borrowed a sewing machine from his mother and took up quilting. Now he makes elaborate, one-of-a-kind quilts with fabrics that he sources from across the city, and sells them on Instagram