Flora, Fauna, and Landscape is an international project between quilters from Chile Quilting and TSAO/Textile Artists of Southeast Ohio. The exhibition was created by focus on the habitat in which each artist lives and to showcase each artist's textile art style. There are 17 works in the collection.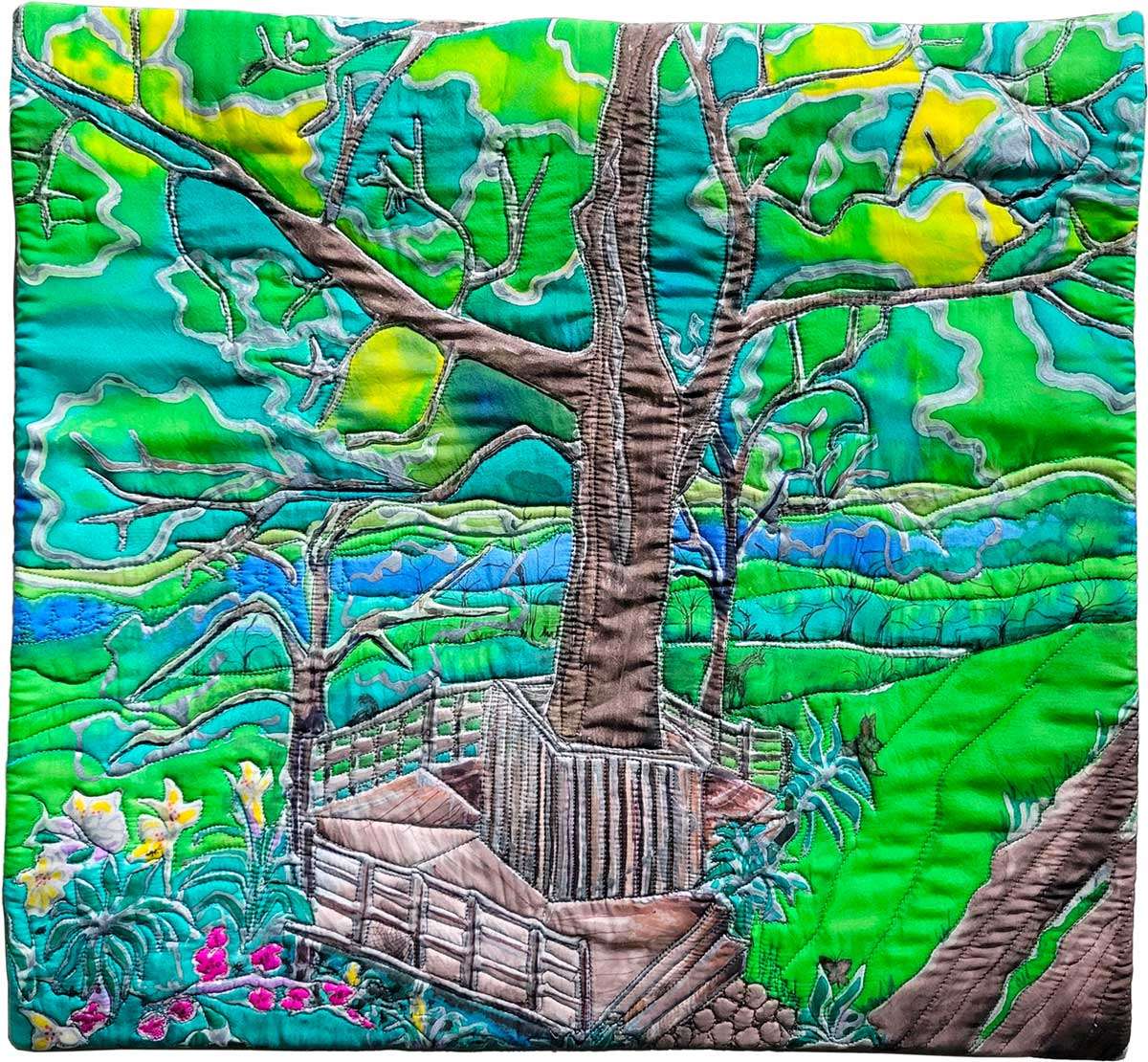 A group of textile artists and teachers from Chile traveled to the United States in August of 2019 to support an exhibit of ten of their art quilts. The trip was sponsored by Bernina Chile to promote a month-long side exhibit of their work during Quilt National '19 at The Dairy Barn Arts Center in Athens, Ohio. That same summer, eight textile artists came together at the Dairy Barn to form the TASO group, Textile Artists of Southeast Ohio. The Chilean Quilters and the TASO members met on a tour of Quilt National and in a fiber art workshop given by the Dairy Barn for their guests from Chile.
Both groups realized that they were presented with a great opportunity for organizing a future cooperative exchange for quilting inspiration. A decision was made to showcase their artistic expressions via a theme that allowed for creative work without constraints. And thus, Flora, Fauna, and Landscape was born to share quilting styles through local habitat!