Jean Brueggenhann & James Reese, Wife & Husband Quilt Artists
Jean Brueggenhann
Internationally known and award-winning quilt maker, designers, and fiber artist, Jean's work is a mix of highly embellished, otherworldly, enchanted, wonderland fantasy that is created upon traditional quilt patterns that are firmly rooted in strong concept and design principles. Her quilts use traditional piecing, illustration, and composition to lead the viewer through a story.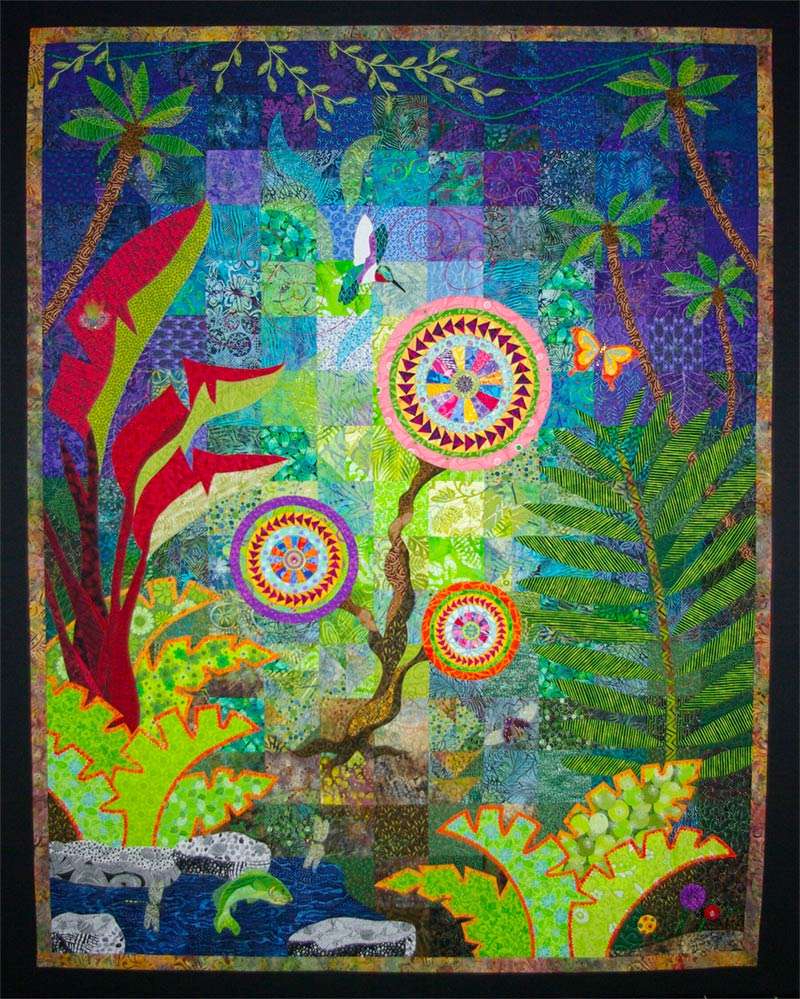 James Reese
New to quilting with a past working primarily in steel, copper, digital illustration, and bronze, Jim considers his work to be fabric illustrations which capture and portray nature in a highly embellished multimedia enhanced world. Jim's fabric illustrations are playful mixes of color, pattern, and design that draw in the viewer and convey the story.
Jean Brueggenjohann is a professor in the graphic design media area. Her early research was centered in design for print, primarily book design for non-profit and foundation clients. Most recently she has been creating studio art quilts for exhibition. Her work has been published in many books and periodicals and has been exhibited numerous times in The National Quilt Museum among many other national and international venues. She is happiest creating work that combines her love of illustration and traditional quilting patterns.