Carole Harris is a fiber artist who has redefined and subverted the basic concepts of quilting to suit her own purposes. She extends the boundaries of traditional quilting by exploring other forms of stitchery and the use of irregular shapes, textures, materials, and objects.
Her work relies on improvisation. She is fascinated by the rhythms and energy created when she cuts and pieces multiple patterns. She lets the fabric and color lead her on a rhythmic journey.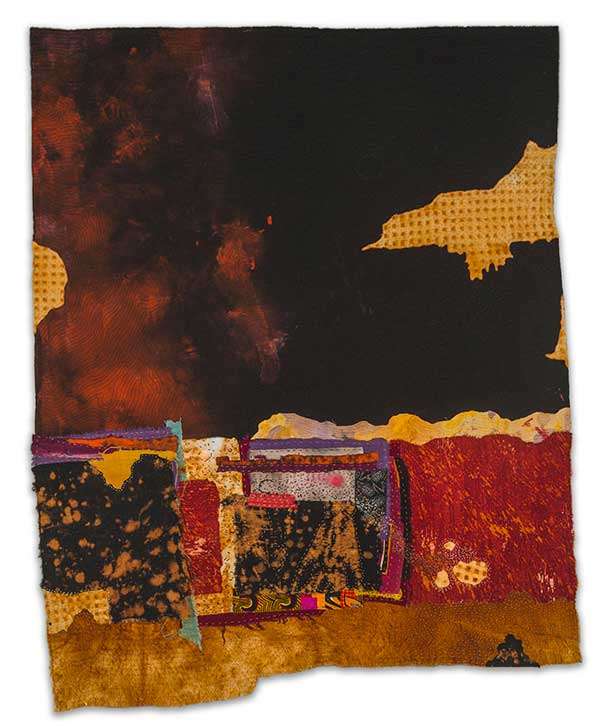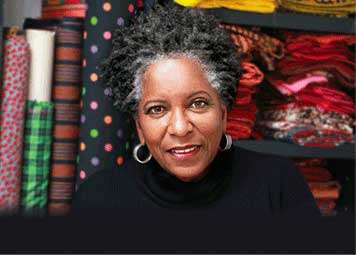 Carole's
mother introduced her to needle arts at an early age, teaching her embroidery and crocheting. Sewing classes in elementary school increased her skills. It wasn't until she received a BFA in art from Wayne State University in Detroit in 1966 that she began to explore fibers as an art form.
"I now draw inspiration from walls, aging structures and objects that reveal years of use. My intention is to celebrate the beauty in the frayed, the decaying and the repaired. I want to capture the patina of color softened by time, as well as feature the nicks, scratches, scars and other marks left by nature or humans on constructed and natural surfaces. I want to interpret these changes and tell these stories of time, place and people in cloth, using creative stitching, layering and the mixing of colorful and textured fabrics."